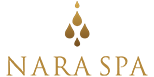 SPA PACKAGES
Aromatherapy Rebalancing Retreat
Aromatherapy (Your favourite choice of essential oil scents)
Rebalance your body and spirit with Harness the power of aromatherapy in longer hours to enrich the body's capacity for physical, mental and spiritual wellness. . Designed to invigorate by combining light acupressure and slow strokes with the soothing qualities of aromatherapy. Your body sinks into deep relaxation, also the essential oils help nurture your skin while stimulating your senses and restoring you to a state of physical and mental well-being.

Traveler's Pampering 
Warm Aromatherapy Massage
An excellent full body treatment that helps overcome jet lag and relieve stiffness, aches and pains by using the healing of warm oil provides additional comfort to your skin in this gentle massage, designed to release muscle which particularly focusing on Head, Back & Shoulder and Foot to pamper your relaxation from head to toe and your journey perfection. 
90 /120 Mins : 2,500 /2,700 THB

Brightening  
Sensation Foot Cleansing/ Body Scrub / Aromatherapy Massage
Blends of fruit extract full of AHA abundance, to begin with Tropical fruit Scrub for exfoliation the dead skin cells and stimulate circulation to reduce unsightly blemishes and pigmentation. The benefits of this treatment comfort your skin smoother and lightener to final with the gentle Aromatherapy massage to nourishing your skin.

Detox Body Ritual
Body Scrub / Organic Dead Sea Mud Wrap / Aromatherapy Massage
The detoxification spa package is designed for deeply cleaned, removing the toxins from the body. Used of GINGER body Scrub with beneficial minerals, stimulates skin regeneration and blood circulation Then indulge in a luxurious Dead Sea Mud Wrap, further nourishing the skin. Follow by the gentle Aromatherapy Massage for complete deep-cleansing and relaxation, and sound state of mind. .  

Nourishing Essential
Lemongrass Scrub /  Herbal Wrap  / Aromatherapy Massage
This treatment is designed to reveal health and hydrating skin, its used of gentle scrub for skin exfoliation and followed by Herbal Wrap which included Lemongrass, Geranium and Lavender to final with Aromatherapy massage for relaxing, refining, and moisture your skin.

Harmony Nara Memorial
Selection of Aromatherapy, Warm Aroma, Swedish, Deep Tissue / Royal Nara Signature Facial Treatment
Your Nara SPA memorial harmonious journey together begins in the relaxation and romantic private treatment room with your selection of Aromatherapy massage (Warm Aroma, Deep Tissue and Swedish) including the Royal Nara Organic Rosehip Facial Treatment to complete your wonderful memory and unforgettable spa experience for you both. (Price are subjected for 2 persons)
180 Mins / 3,800 THB (1pp.)
                  6,000 THB (2pp.)