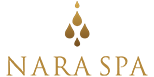 Body Scrubs
Coconut Body Scrub & Wrap
This authentic exfoliation natural plant base oils combined well with hydrating ingredients from "Coconut oil" is one of the favorite natural beauty which highly valued of vitamins and minerals, Deeply moisturizing, softening body scrub buffs away bumps and flakes for incredibly silky, smooth skin. Replenishes vibrancy with potent anti-aging antioxidants and vitamins for a youthful glow. Nutrient rich plant oils deeply nourish for soft, supple skin while fruit acids reveal brightness.

Sakura Body Scrub
Aroma blend of Sakura is refreshing and boosting blood circulation to eliminate toxin. This special Cherry Blossom flower contains effective antioxidant property and Vitamin E which helps stimulating skin's natural collagen and revitalizing, brighten firm and tone skin texture.   Leave your skin smooth and soft

Lemongrass Body Scrub
This exceptional skin exfoliation using combination of Thai herbs (Lemongrass) its effectively remove rough and dead skin cells to stimulate the organs and pores of the skin while relaxing muscles and joint stress related pain, leaving it cleansed rehydrated, soft and smooth, and natural Lemongrass moisturizing lotion applied to balance your skin.